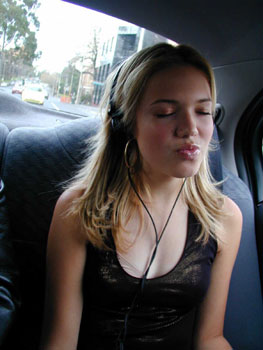 Mandy listening to Backstreet Boys and day-dreaming that Nick is in front of her. She's all puckered up for him.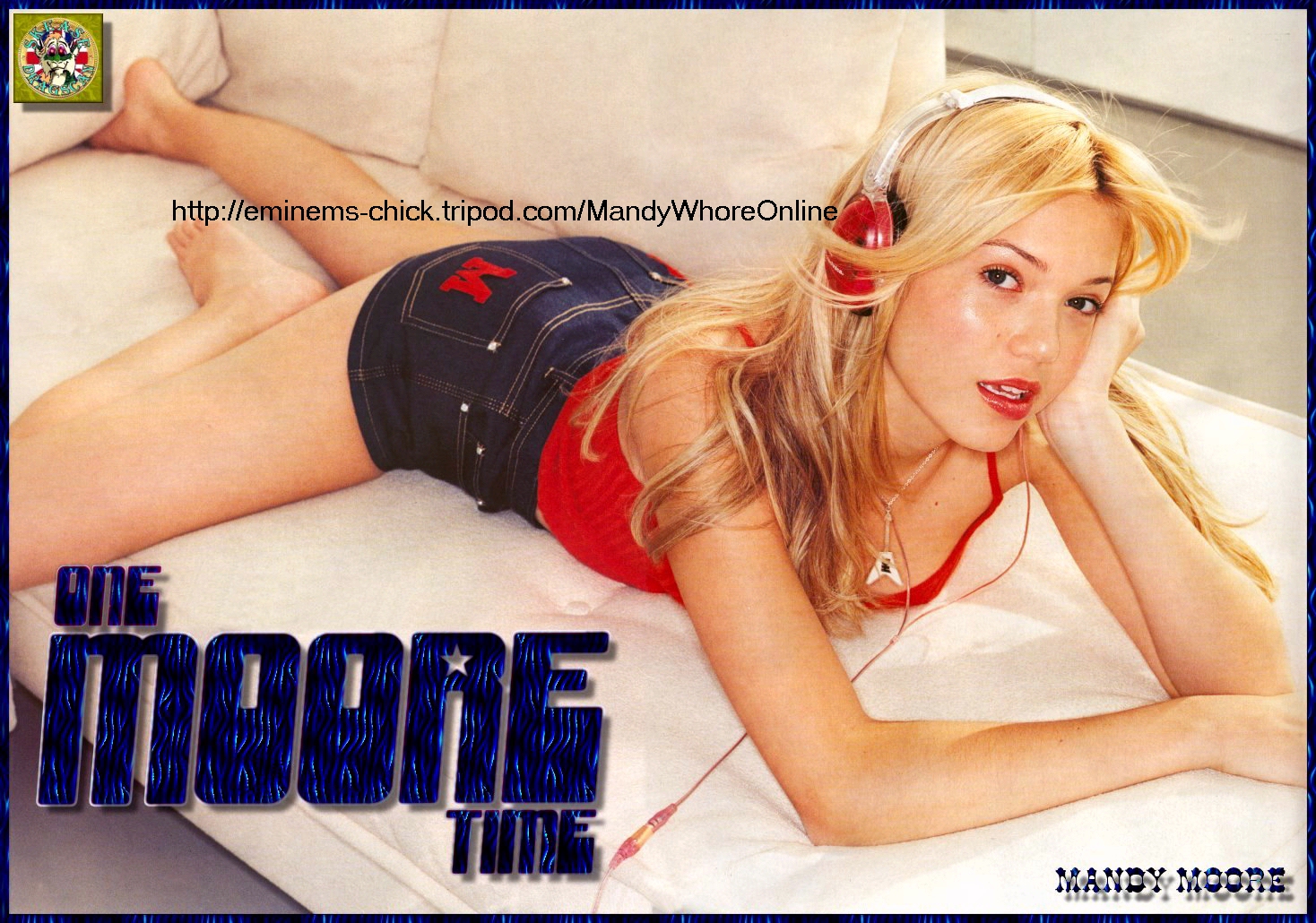 Look at this slut! This picture says it all...she wants to do it one more time.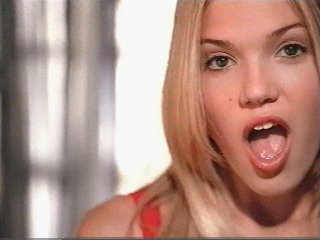 Ok...this shot is just sick. She opens her mouth so wide when she sings! WHY!?! It is so annoying!
My god...cowgirl hat....hmmm....who does that sound like?? MADONNA! Those extentions are so fake they make me sick.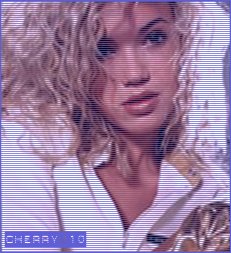 Nice hair you have there whore. That hair looks like a shag dogs hair. Get a brush and fix that mop bitch!